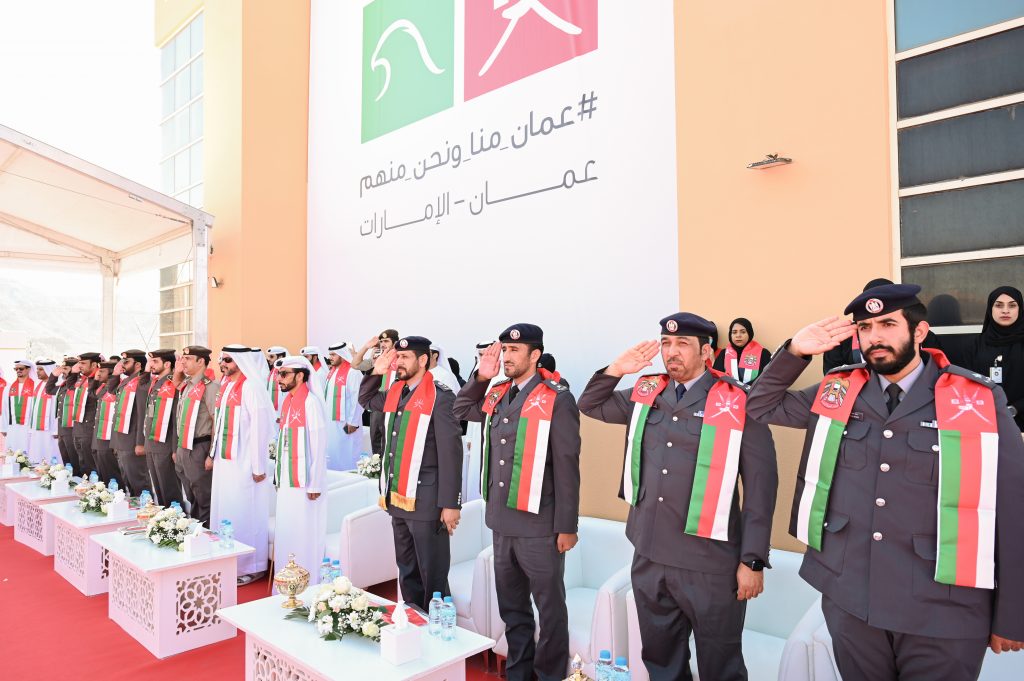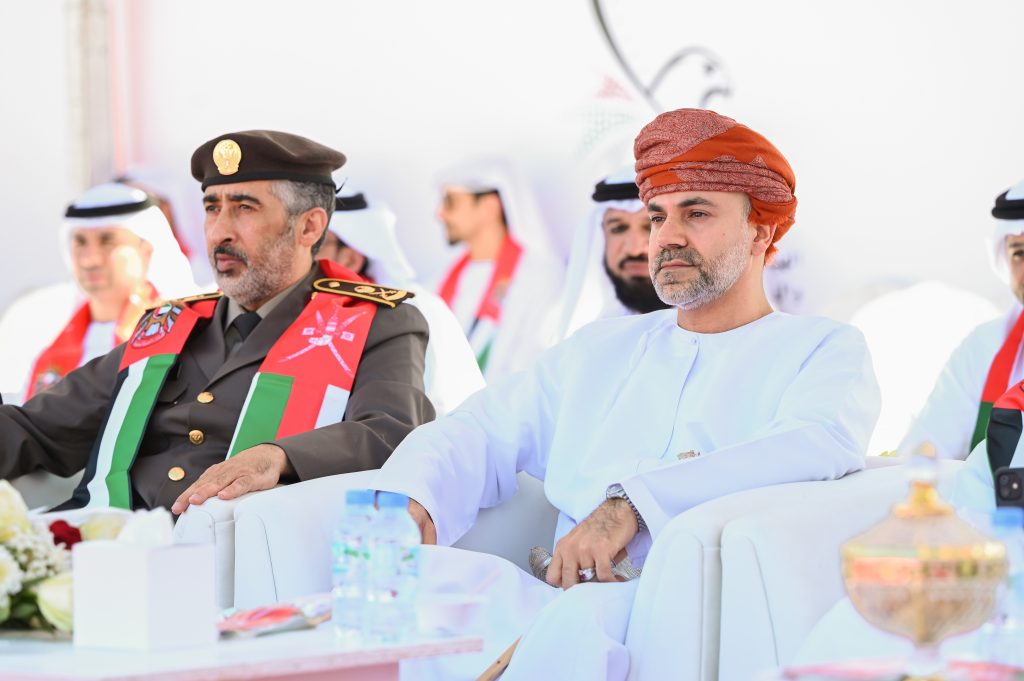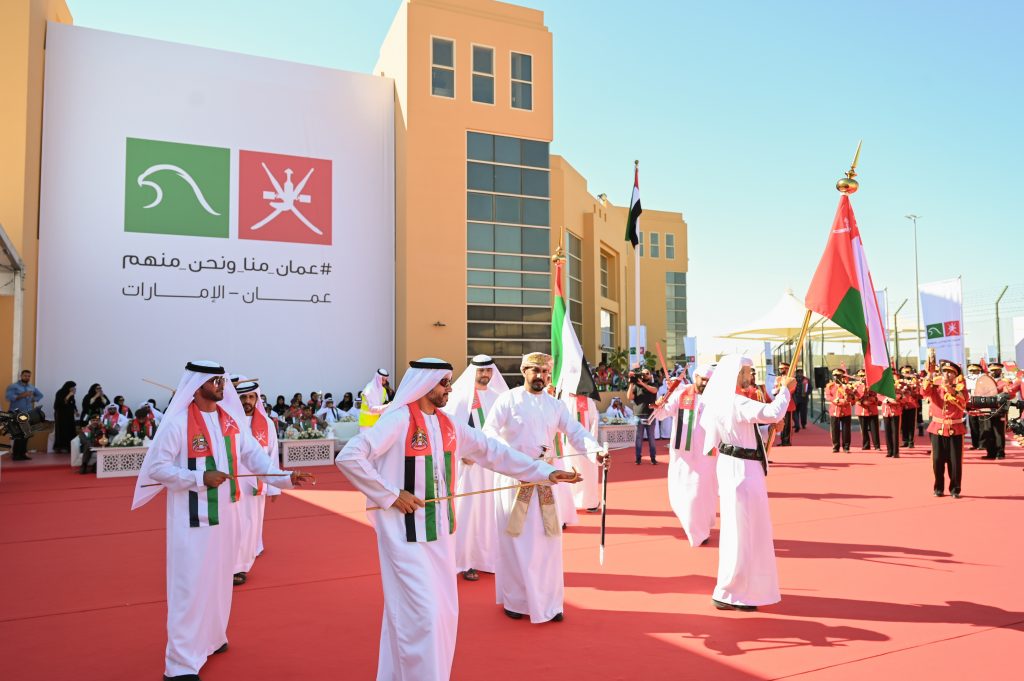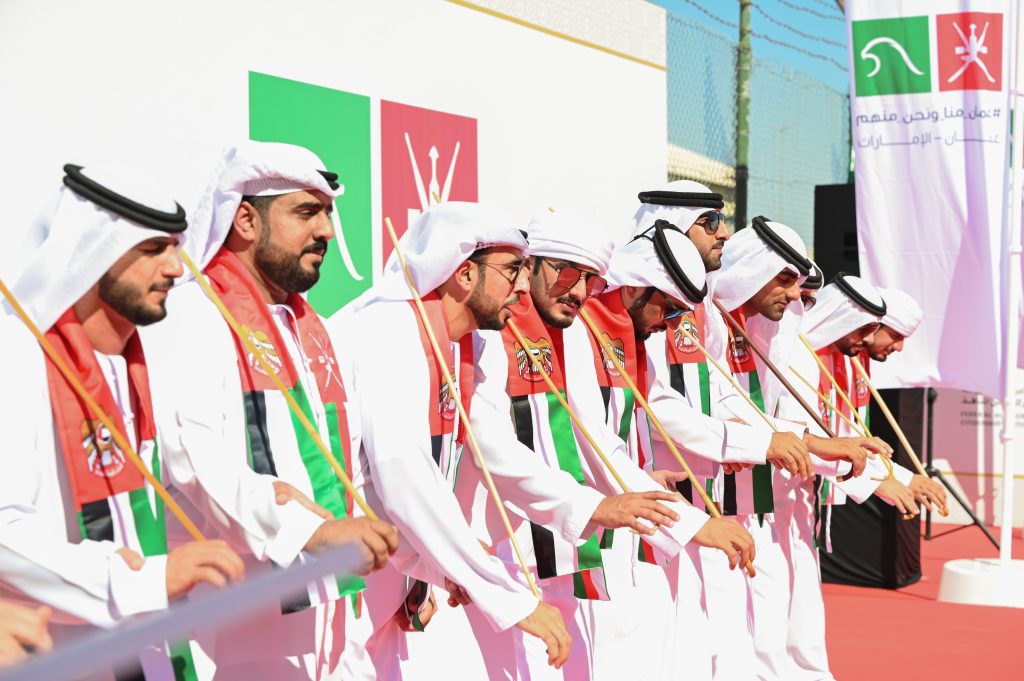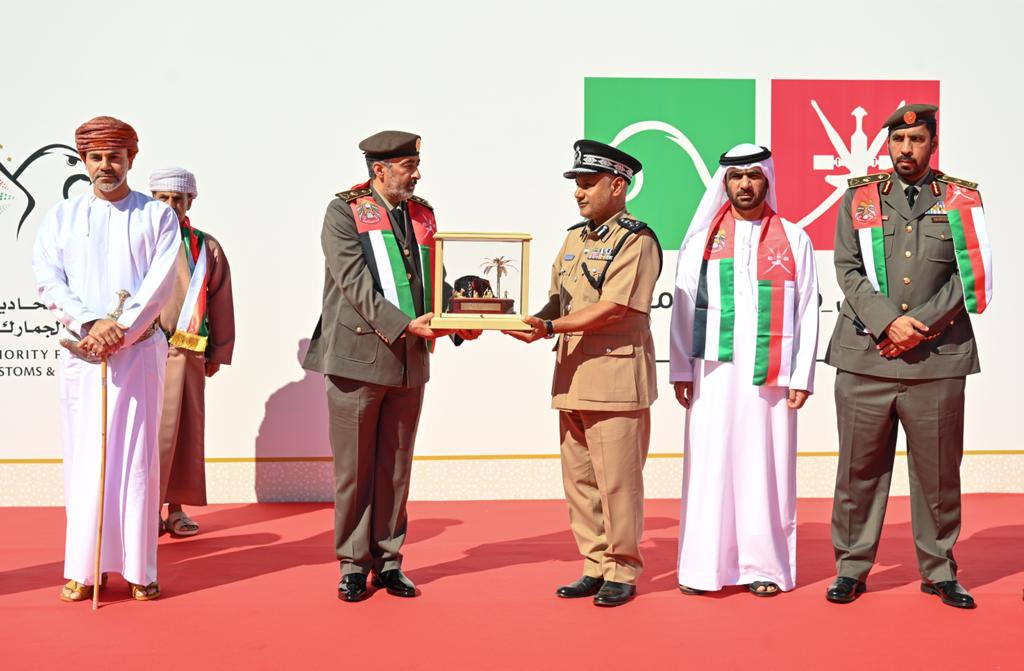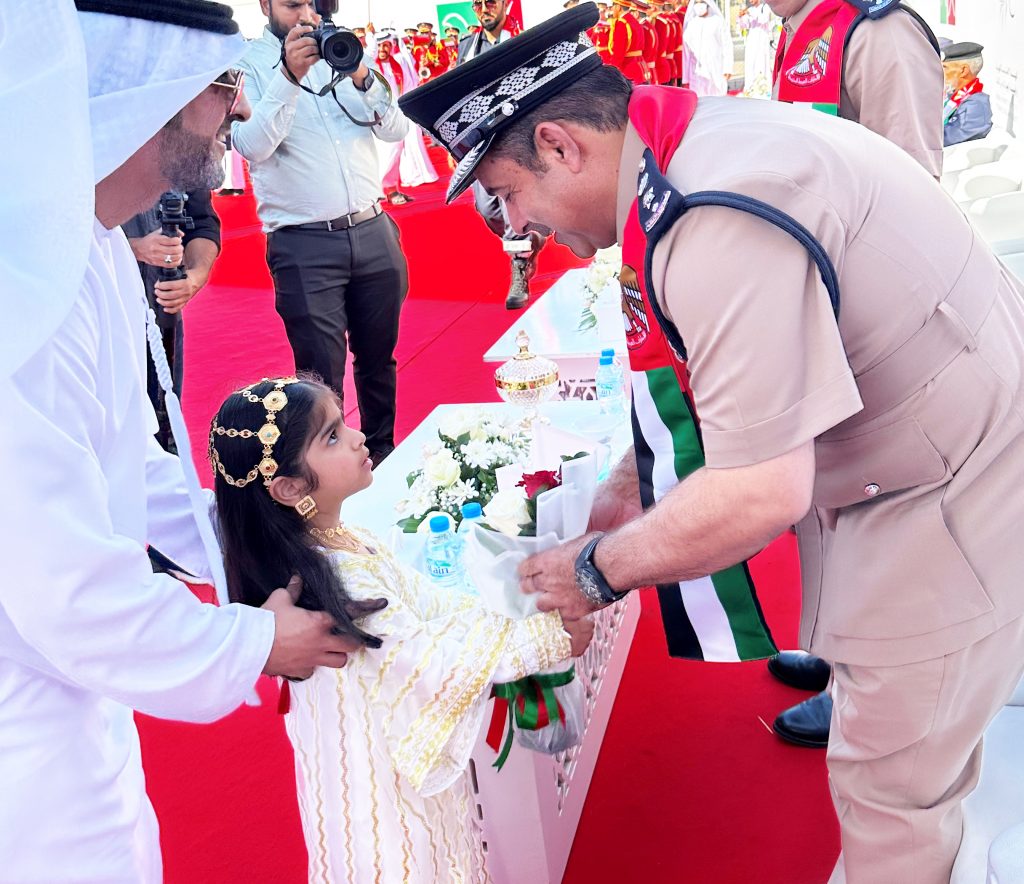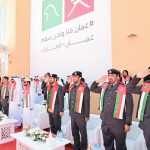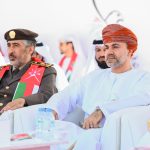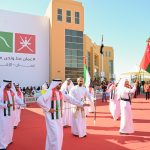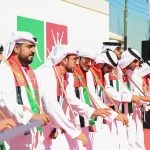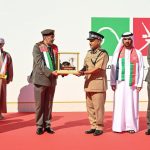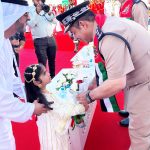 The Federal Authority for Identity, Citizenship, Customs and Ports Security celebrated this morning the 52nd National Day of the sisterly Sultanate of Oman, which falls on November 18 of each year, under the slogan "Oman is from us and we are from them" as an embodiment of historical relations, social ties and unity of geography and destiny.
His Excellency Major General Suhail Saeed Al Khaili, Director General of the Federal Authority for Identity, Citizenship, Customs and Ports Security, said: "We are pleased to participate in the fifty-second National Day of the Sultanate of Oman, through a celebration witnessed by the Land Ports to receive our Omani brothers with joy that reflects and embodies the reality of the good and deep rooted brotherly relations that bind the two peoples. Those relations are based on the principles of cooperation and mutual respect, and on a long history and strong social ties built by the determination of the founders and they still grow stronger by the wise leadership of the two countries.
His Excellency added "The Omani National Day is a national occasion for the Sultanate of Oman and the UAE, and the country's celebration of this occasion reflects the keenness of the wise leadership to strengthen ties of love and consolidate historical, social and geographical relations between the two brotherly countries.
His Excellency also pointed out that the Sultanate of Oman is witnessing a great development renaissance under its wise leadership, which continues the approach of giving and bestowing. He also expressed his sincere wishes for a prosperous future for the sisterly Sultanate of Oman, leadership and people. He wished that God would perpetuate the Sultanate's security, its pride and prosperity under the leadership of His Majesty Sultan Haitham bin Tariq, The Sultan of Oman; and he extended his warmest congratulations and blessings to the leadership and people of the Sultanate of Oman on their 52nd National Day, during which we share with our brothers their joy with feelings of pride and ties of love, brotherhood and kinship that are becoming stronger and deep rooted with the support and blessing of the leaderships of the two brotherly countries.