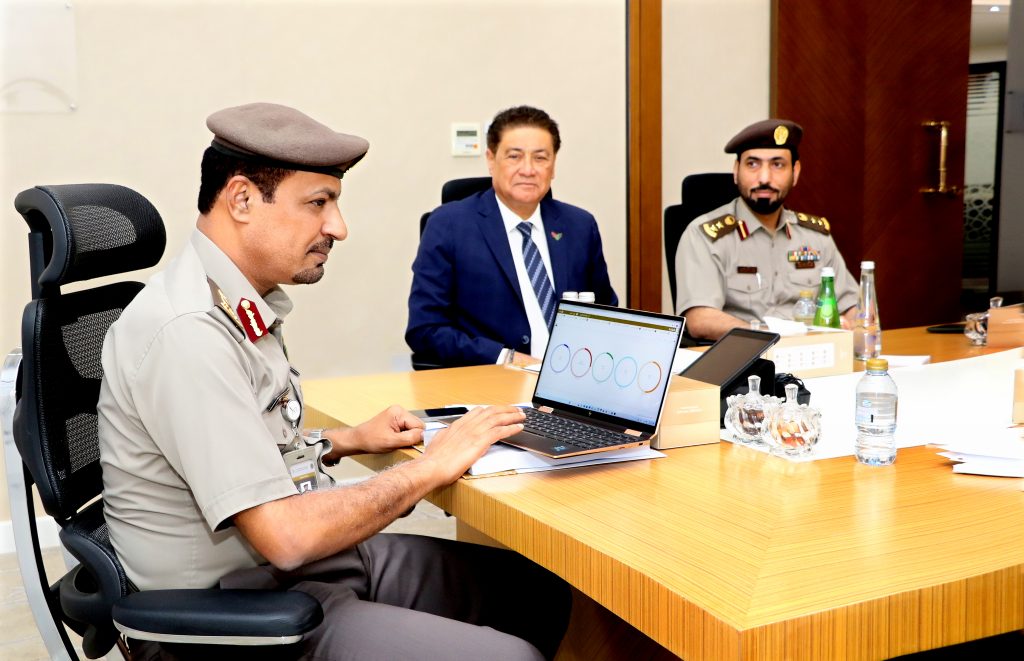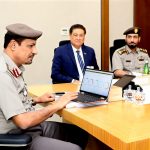 The advisory board of Emirates Academy for Identity and Citizenship, an affiliate of the Federal Authority for Identity, Citizenship, Customs and Ports Security held its second meeting for the year 2022, to discuss several topics that were on the agenda of the meeting. They discussed aspects of development related to the Academy's strategy for the years 2023-2026.
They also discussed the axes of changes, and the programs that support the organizational units of Authority in its march towards developing its Human cadres and to enhance its operations to keep pace with the developments and challenges in light of the Authority's strategic and far looking plans.
The meeting was presided over by His Excellency Major General Khamis Mohamed Al Kaabi, Director General of Support Services, and Chairman of the Academy's advisory board with the attendance of the members of the board, Colonel Mohamed Saeed Al Ameri Director of the Emirate Academy for Identity and Citizenship and Dr. Mohamed El Emine El Boushra the Academy's advisor. His Excellency, the Chairman of the board launched KAFAA Smart Training program that supports the outcomes of the Academy's system. They also discussed paths of improvement in the light of the results of periodic audit aimed at evaluating the Academy in a specialized and comprehensive way.