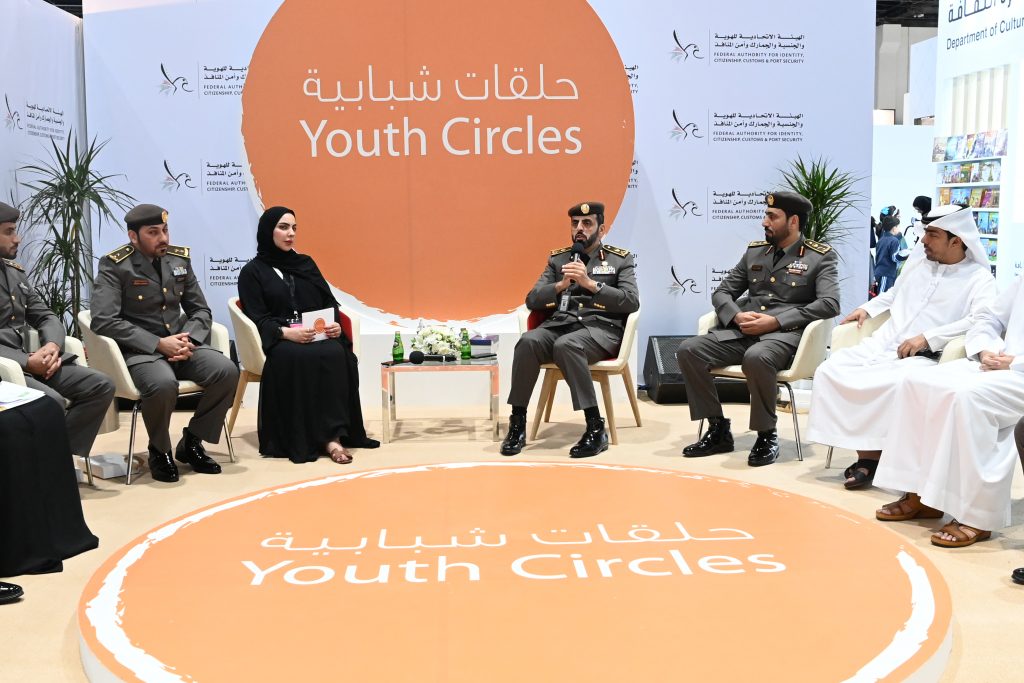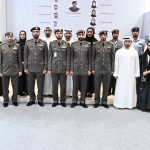 The Federal Authority for Identity and Citizenship, Customs and Ports Security held a bundle of cultural sessions within the framework of its participation in the events of the thirty second session of the Abu Dhabi International Book Fair 2023.
The Authority's participation was embodied in organizing the Authority's youth team in collaboration with the Federal Youth Foundation within Abu Dhabi via holding a program of daily sessions discussing the various literary and intellectual subjects and concepts in light of hosting a number of writers and researchers within the fields of literature and culture, with reviewing the personal experiences and aspects of scientific enrichment, which strengthens the importance of instilling a culture of reading and maximizing the research gains and cognitive output development.
In addition, His Excellency Major General/ Suhail Saeed Al Khaili, Director General of the Federal Authority for Identity, Citizenship, Customs and Ports Security has paid a visit to the platform of the Authority participating in the Book Fair, where he witnessed part of the sessions held in presence of a number of officials of the Authority, and he had knowledge, from First Lieutenant/ Al-Mughirah Muhammad Al-Shehhi, head of the Authority's youth team, on the objectives of the participation program within the current session of Abu Dhabi International Book Fair and the plan to promote a culture of reading and the transfer of knowledge within the vicinity of the Authority's youth community and all of its members, which is beneficial for the personal level of individuals and the qualitative support it entails for the course of business, institutional activities and various services provided.
On a related subject, the Authority's platform participating in the Book Fair was visited by a number of officials, participants and exhibitors to identify the nature of the Authority's platform participation, attending its sessions and getting acquainted with the main points of the dialogue discussions, as the platform received the visit of His Excellency Major General Staff Pilot/ Faris Khalaf Al-Mazrouei, Commander-in-Chief of Abu Dhabi Police and a number of officials of the authorities and foundations participating in the Book Fair.
The platform reviews the holding of 8 various sessions throughout the days of the Book Fair. At the beginning of launching its programs, it started a session presented by His Excellency Dr./ Abdullah Ibrahim Al-Darmaki on his book "My Journey to the Summit", in which he has discussed his experience with his colleagues in climbing to the top of Mount Kilimanjaro, while each of Dr./ Adel Abdullah and Abrar Al-Harami held core dialogue sessions on the industry of writing and the seven pillars of reading, while Dr./ Muhammad Hamdan Al-Suwaidi participated in a rich discussion session on the cultural empowerment and the nature of literary talent from formation to empowerment.