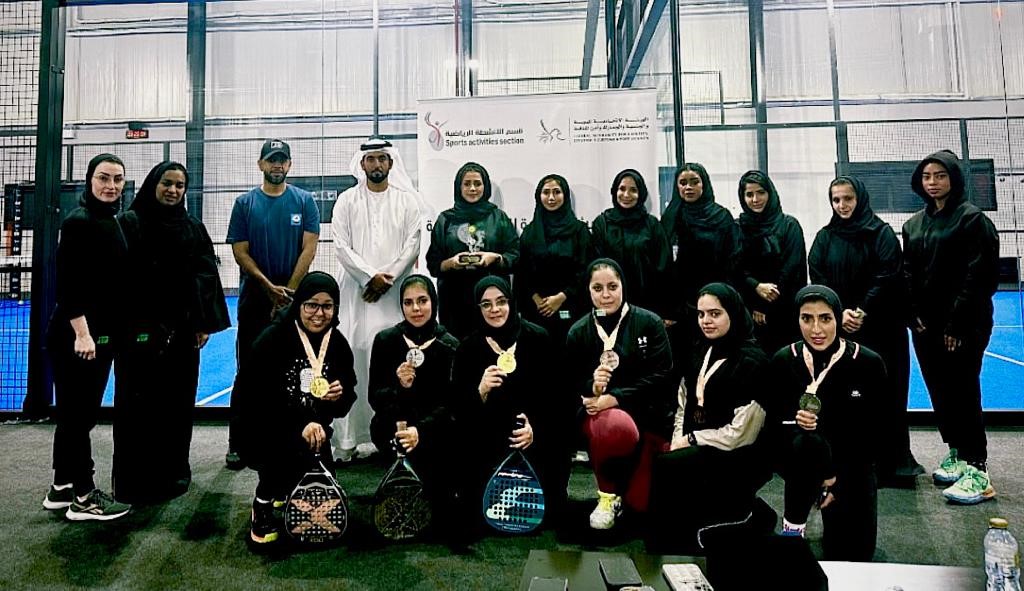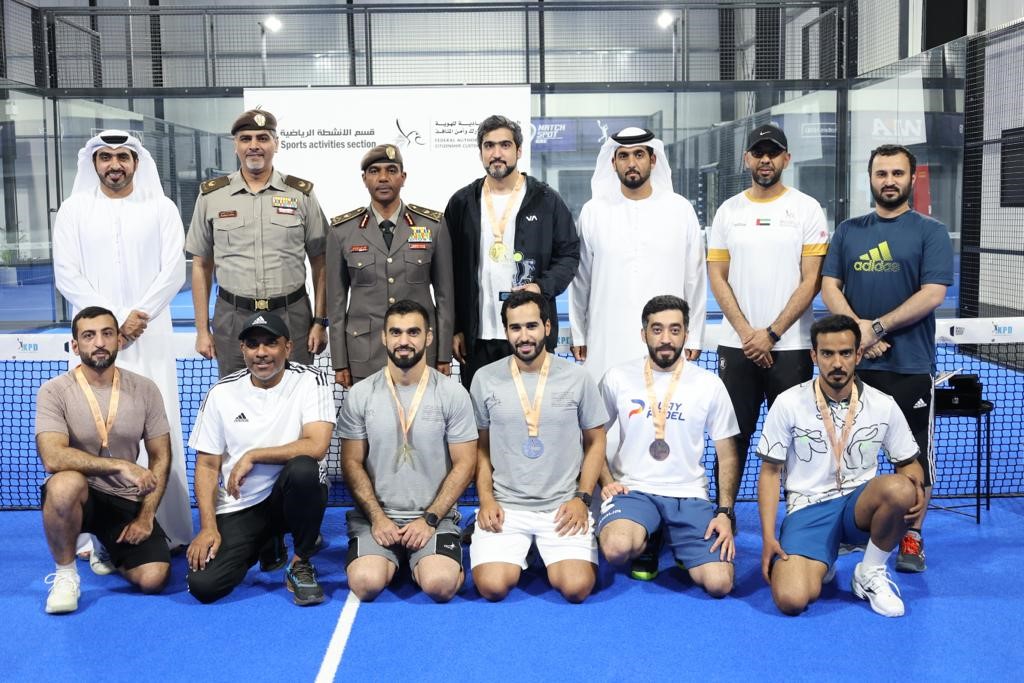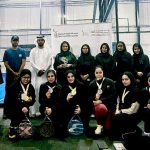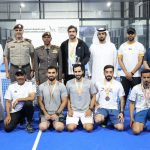 The Federal Authority for Identity, Citizenship, Customs and Ports Security concluded the activities of the second session of the Authority's Padel Championship, which was held last Wednesday and Thursday (March 15 and 16, 2023), with the participation of many employees from the Authority at the national level.
At the end of the tournament, His Excellency Major General Dr. Ali bin Ajeef Al Zaabi, Assistant Director General of the Government and Regulatory Control Sector at the Authority, in the presence of Captain Asmaa Al Mohsen, Head of the Support Services Department and First Lieutenant Ali Muhammad Ahmed Al Shehhi, Head of the Sports Activities Department, crowned the winning teams from both sexes.
The competitions witnessed by the men's teams resulted in the winning of the first place by Lieutenant Ali Muhammad Ahli and Lieutenant Omar Ali Al-Ahrary, and the second place was won by Muhammad Saleh Al-Shehhi and Awad Muhammad Al-Afari, the third place was won by Captain Nazaf Muhammad Al-Rustamani and First Lieutenant Hussein Shahdour. In the females' category, the first place was won by First Lieutenant Naglaa Ahmed bin Tarish and First Warrant Officer Kaltham Rahma Matar, the second place was won by Sergeant Hanan Hassan Al Balushi and Rawda bin Haidar, and the third place was won by Captain Maram Abdullah Al Suwaidi and First Sergeant Maryam Ahmed Al Balushi.