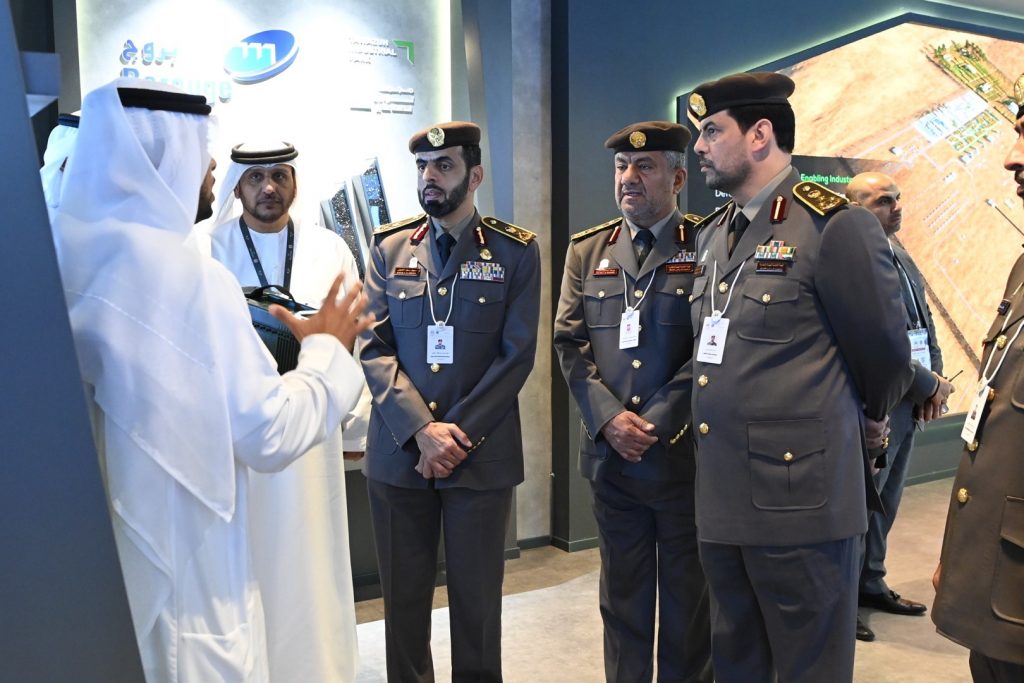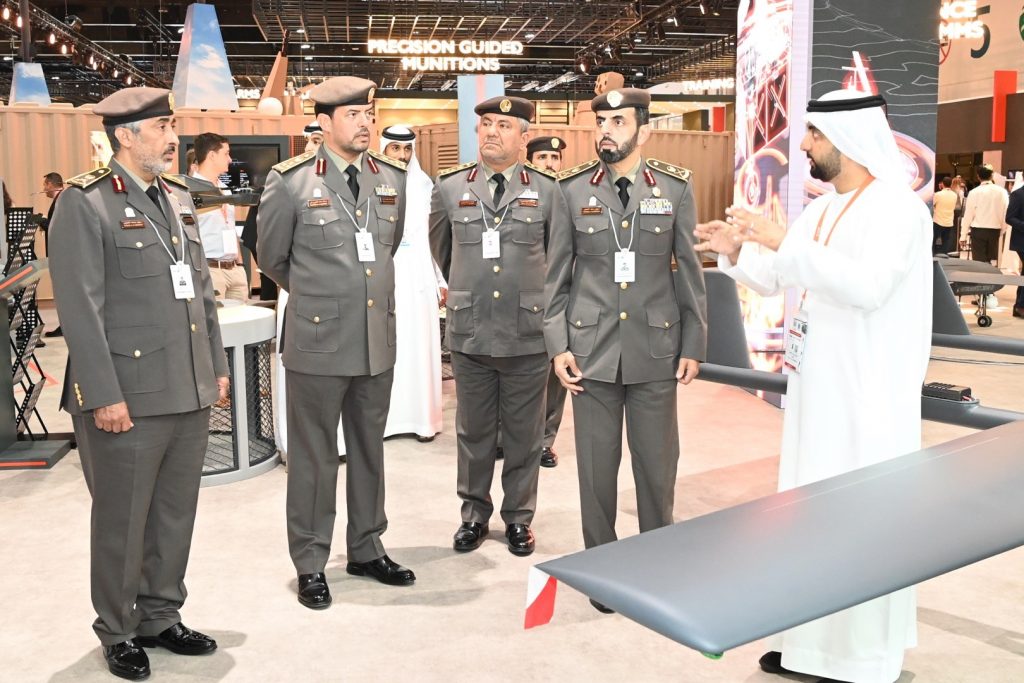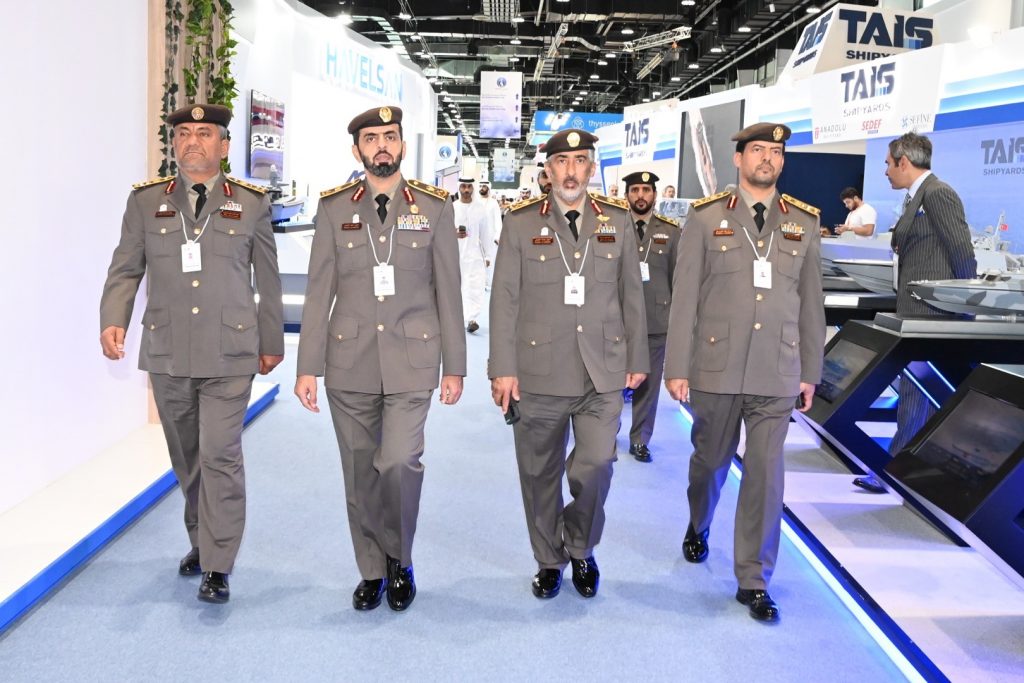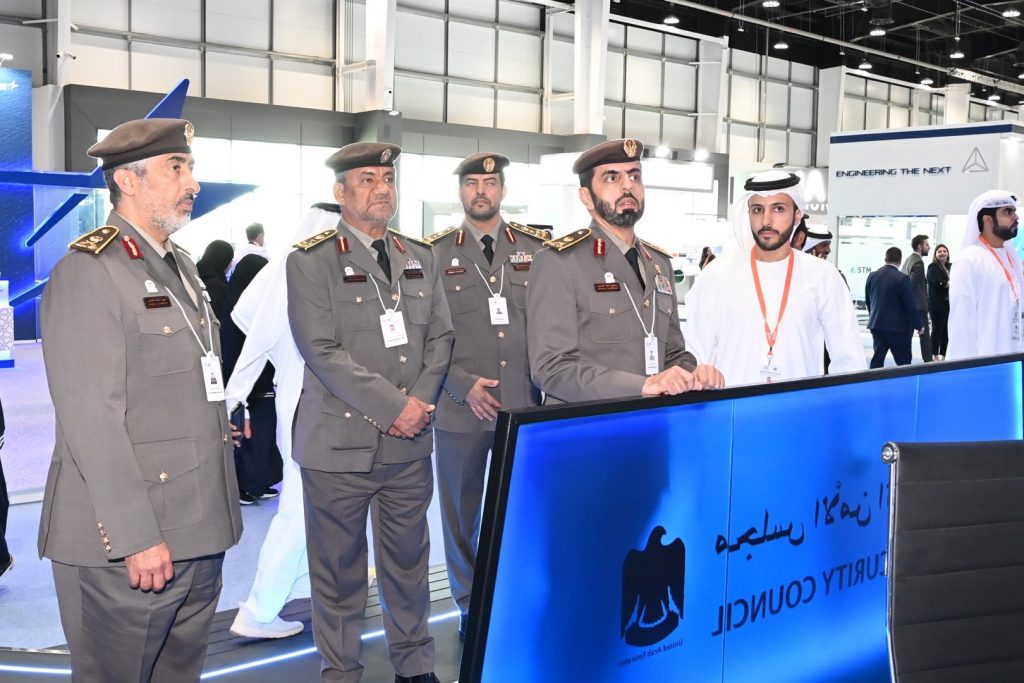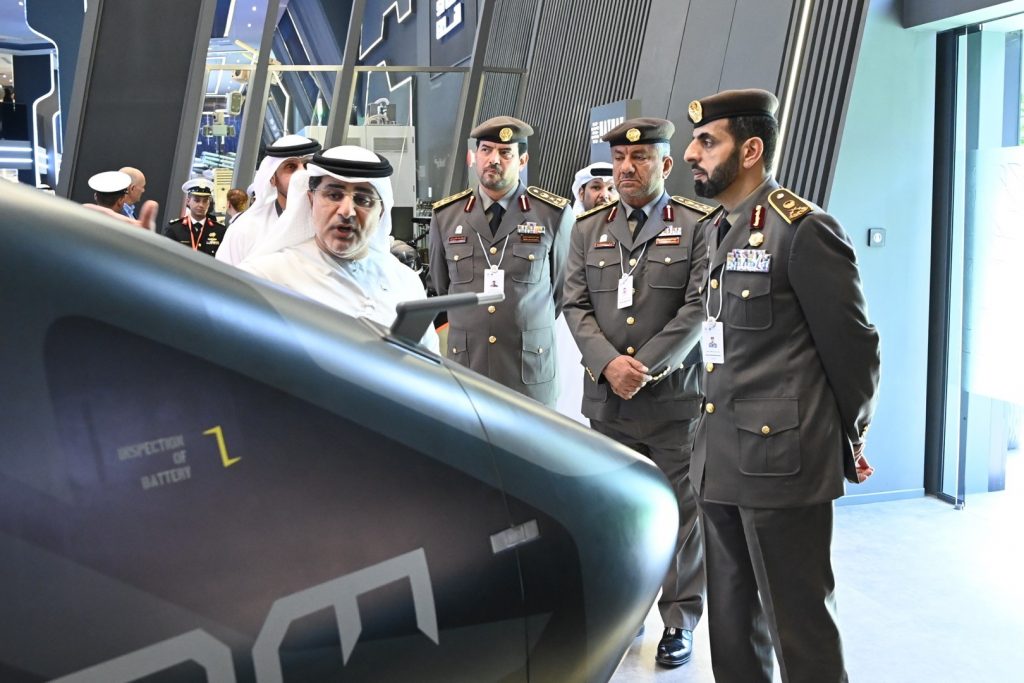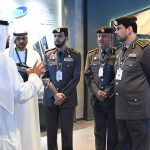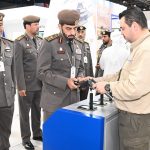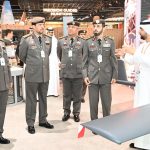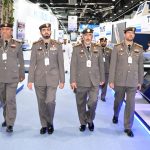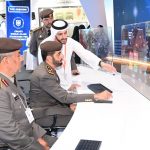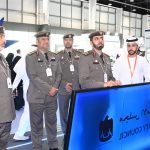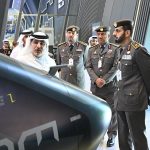 A delegation from the Federal Authority for Identity, Citizenship, Customs and Ports Security, paid a visit this morning (Tuesday, February 21, 2023) to the activities of the sixteenth edition of the International Defense Exhibition "IDEX 2023" and the seventh edition of the Maritime Defense Exhibition "NAVDEX 2023", which are organized by "ADNEC" group in cooperation with the Ministry of Defense, under the patronage of His Highness Sheikh Mohammed bin Zayed Al Nahyan, President of the UAE, from February 20 to 24, 2023 at the Abu Dhabi National Exhibition Centre.
The Authority's delegation was headed by His Excellency Major General Suhail Saeed Al Khaili, Director General, and the delegation included several senior officers from the Authority, led by Major General Suhail Juma Al Khaili, Director General of Identity and Passports, Brigadier Youssef Ismail Khoury, Advisor in the Office of the Director General of the Authority, and Brigadier Murshid Hamad Al Mazrouei, Acting Executive Director of Population Data.
During the visit, the delegation inspected the national pavilions participating in the two exhibitions and was briefed on the latest technologies and security and military industries displayed during the current edition of the exhibition.
On this occasion, His Excellency Major General Suhail Saeed Al Khaili, Director General of the Authority, affirmed that the current edition of the exhibition is exceptional in light of the record number of participating entities, institutions and companies, the volume of deals that are completed, and the quality of systems, equipment, innovations and technologies offered by international companies at the level of defence, military and security industries, which now employ various artificial intelligence techniques, in addition to the high level of delegations visiting the exhibition.
His Excellency pointed out that the large turnout by participants from various groups and countries, including heads of states, decision-makers, ministers, senior officials, experts and specialists from all countries of the world, as well as visitors and specialists in military and security industrialization, reflects the size of the success achieved by the exhibition, and that it has become a global icon in the field of defense industries and a tool for promoting advanced products, which enhances the position of Abu Dhabi and the UAE in this field, as an international platform for establishing strategic partnerships between major companies specialized in the defense and military industries sector from different countries of the world.