Page last updated on : 08/06/2021 - 9:08 am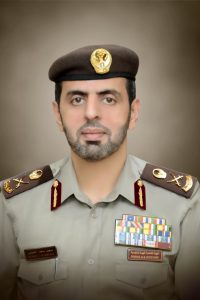 The happiness is the federal authority of identity and citizens ship priority ,they applied many international practices ,developed and innovated services and launched many initiatives in the field of  costumers  happiness services The authority has been keeping on making their costumers happy ,communicating with them,  seeking to know their aspirations and exploring their expectations ,adopting creative and positive idea , and making them the main thing that it based to their happiness and improving their quality of life.
Within the hard work for the federal authority for identity and citizenship towards their costumers Happinees ,they provided an application can be downloaded or installed on any kind of smartphones ( ICA UAE) ,the previous mentioned application provides a group of services for identity , citizenship and residency . This application can make any costumer asks for what they need , it provides a good environment to the costumer so he can asks for whatever he needs by using and creating an account without visiting the working centers , just install it or visit  the website that contains extra and general information about what costumers need
The authority works to support the government work system in cooperation with its strategic partners to enhance integration between government agencies to provide proactive services characterized by efficiency, flexibility, speed and ease, by activating the (Osraty) platform and a number of individual services, which include 12 joint proactive services between government agencies to facilitate transactions related to life A citizen family to complete their transactions easily.
The authority has also launched individual proactive services that include renewing the identity card of the country's citizens, renewing the passport and extending the visa for holders of expired visas, which contributes to enhancing the awareness of customers and their knowledge of services, and this is an embodiment of the wise leadership's directions by consolidating the concept of proactive government action and developing its mechanisms to reach the best results The Federal Authority for Identity and Citizenship is among the leading government agencies in designing happiness strategies and creating government services to make its customers happy from all segments of society, as the Authority provides its services through social media platforms through short videos, and constantly encourages its customers to use it and interacts with them by responding to their inquiries and surveying their opinions.
And their suggestions. Social media channels provide all the information and data that customers need to complete their transactions, so that the customer can learn about the services of the authority, follow its steps, respond to all inquiries related to the authority, and obtain addresses of customer service offices at the state level, which aim to please its customers and enhance communication with them.
The completion of the authority has contributed to the implementation of its strategy for digital and smart transformation, and its application of technology-based innovation practices,a nd its modern technological infrastructure in expanding the happiness experience of customers, and their understanding and awareness of their needs and expectations in a better and more profound way. The authority has achieved great success and results with this forward-looking vision in dealing with the repercussions of the emerging Covid-19, as it has been providing services to its customers smoothly and in a high response that has not been affected by the confusion that the pandemic has produced for many institutions around the world.
The Federal Authority for Identity and Citizenship has achieved a qualitative leap in customer happiness, and has reached an institutional maturity in managing its customers' happiness, making it an example to be emulated as an entity adopting innovation of best practices to establish happiness as a national culture that elevates the aspirations and aspirations of the wise leadership, and as an institutional method for future governments.
Send to Friend
Your message has been sent successfully

Thank for sharing FAIC website.