In accordance with the Federal Law No. 17 of 1972 regarding Nationality and Passports, all UAE nationals shall hold the UAE passport, which reflects the spirit of unity among the Seven Emirates. The UAE passport experienced many changes since its inception.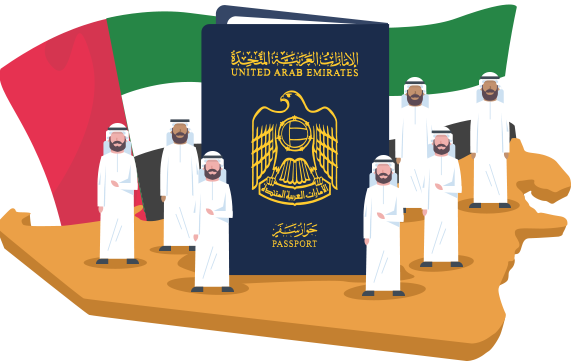 Before the formation of the Union, each emirate used to issue its own passport, which was called (Barwa) at the commencement of 1950s. It was a one paper document valid for one year only. In the second phase, later at the end of 1950s, the passport of the Trucial States (Red) was issued with a validity period of two years from the date of its issuance, and can be renewed for four more times, provided that each period does not exceed two years. It could be used to travel to all States mentioned in the fourth page.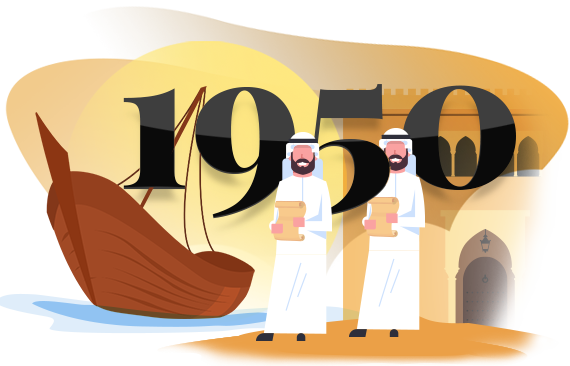 After the formation of the Union, the first passport was issued in black color. It was issued and renewed by the Directorate of Passports of the Federal Ministry of the Interior and by the diplomatic missions and UAE consulates abroad, where applications were submitted for this purpose.
This passport was valid only for two years from the date of its issuance, and could be renewed twice for similar periods, so that the total period of validity of the passport was six years from the date of issuance. It was used to travel to the States indicated therein.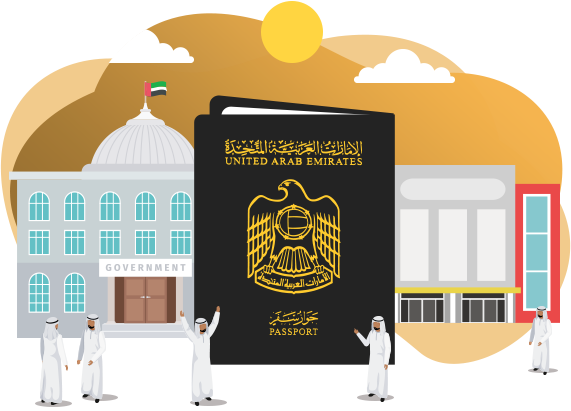 In 2011, the Ministry of the Interior began to issue machine-readable passports or electronic passports to UAE nationals in accordance with the technical and security requirements of the International Civil Aviation Organization (ICAO).
The electronic passport is characterized by high technical and security features. The last page contains a remote-readable electronic chip that stores the personal and biometric data of the passport holder. This chip is encrypted to prevent counterfeiting. The image, signature, and fingerprints are printed and cannot be modified.
The first page of the passport contains a watermark of the outer frame of Sheikh Zayed Grand Mosque, while its last page is adorned with the actual painting of the mosque with domes and columns.